Kathakali is one of the oldest drama forms in Kerala. Kathakali is performed as a group performance based on themes from Hindu mythology, especially the two epics Ramayana and Mahabharata where the dancers play various roles. It is used to tell stories from these epics. A detailed makeup code is one of the important aspects of Kathakali. Characters are categorized according to their make-up and character.
This form has various slots, from 5 PM to 7 PM
Classical Indian Dance


Colourful Makeup

Vibrant and unique costumes

Professional Dancers

Cultural Art

Traditional Music Instruments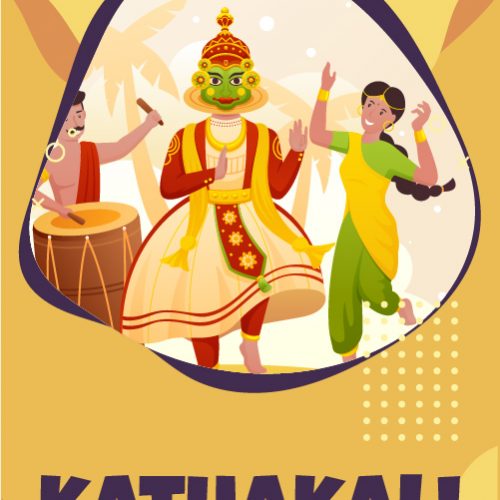 Kathkali is a traditional dance performed by well trained professional Kathakali Artists. This program is organized as the evening tour activity. Anyone might interested to know and participate the local traditions of Kerala can book for the play.
Program Tickets


Photos can be taken

Moment explanations

Opportunity to join the artists

Pickup & Drop off
Food & Drinks if otherwise stated

Individual Show
Thekkady Jungle Safari is offering local tourism activities to the customers worldwide. Those who love to experience the traditions and culture in Thekkady can be book for our tour activity.